Print

Features
Specifications
Options
The Accelerator's easy operation conditions hay by simply running it through adjustable steel crimping rollers, up to 15 mph. This process cracks the hay stems without knocking off the leaves. Conditioning also fluffs the hay, allowing air to flow through the swath, for faster and more even drying from top to bottom. Speed up your operation with the Tubeline Accelerator producing better hay, faster drying time and bigger profits. Contact your authorized Tubeline dealer for more details.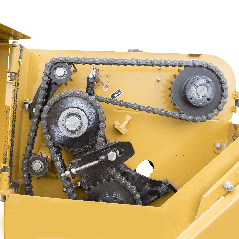 Heavy Duty Chain Drive
Transfers power evenly from PTO to both rollers, ensuring constant tension at any roller setting which is achieved by an exclusive pivoting jack shaft.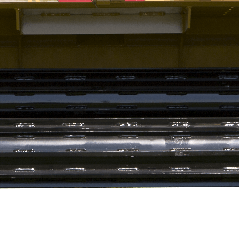 Adjustable Steel Rollers
Increase or decrease amount of desired crimp by easily adjusting top roller up or down. Solid roller construction ensures consistency of crimping every time.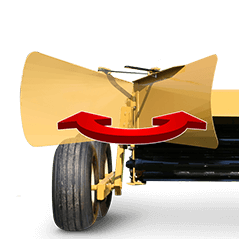 Adjustable Rear Deflectors
Allows producers to create the ideal windrow profile for the current hay & weather conditions.
Other Standard Features
Brush Oiler
Hydraulic Height Control
Transport Lock
| | |
| --- | --- |
| Specifications | 7500S |
| Roll Width | 7' |
| Paddles Per Roll | 9 |
| PTO Speed | 540/1,000 |
| Axle | Single |
| Width | 126" |
| Length | 153" |
| Weight (lbs.) | 2,750 |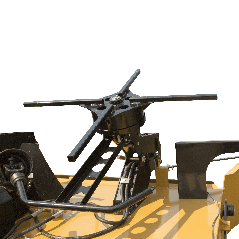 Spreader
Evenly distributes hay in wide rows where both sun and wind touch it at once.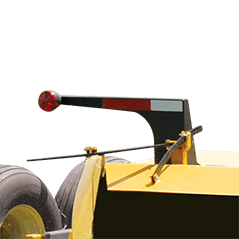 Light Kit
The optional light kit is ideal for travelling down the road.